Roadworthy Certificate Victoria
Certificate of Roadworthiness (RWC) in Victoria
A Certificate of Roadworthiness (also known as a 'roadworthy' or 'RWC') shows that your vehicle's safe enough to be used on public roads. A roadworthy is required whenever a vehicle's sold, if it's being re-registered, and to clear some defect notices.
Highbridge Motors are licensed and fully accredited vehicle tester No.10925 LV, LT in Victoria. Providing prompt and affordable inspections on all makes and models whether selling or buying.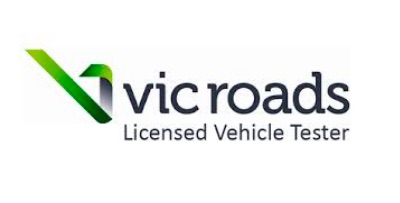 ---
Comprehensive Vehicle Inspections
If you require a comprehensive check on the overall condition and reliability of the vehicle then you should arrange for a separate Independent Vehicle Inspection from Highbridge Motors.
---
Unregistered Vehicle Permits
If your vehicle is unregistered a permit must be obtained and a printed copy must be on display in your lower left hand hand windscreen.
You can attain an Unregistered Vehicle Permit (UVP) from the following; 
*Apply for Unregistered Vehicle Permit by visiting a VicRoads Customer Service Centre.
---
Frequently Asked Questions
The roadworthy inspection is a check of the vehicle to make sure that key components are in a good enough condition for safe road use.

It includes:

Wheels & Tyres
Steering, Suspensions & Braking Systems
Seats & Seatbelts
Lights & Reflectors
Windscreen & Windows including front wipers and washers
Vehicle Structure
Other safety related items on the body, chassis or engine.

A detailed list can be attained from Highbridge Motors

The roadworthiness test isn't a check of the mechanical reliability or general condition of a vehicle.

A Certificate of Roadworthiness does not mean that:

The vehicle is in top condition without any wear or deterioration.
Non-safety related accessories (such as the air conditioner, rear window demister, electric windows and rear-window wipers) are working.
The items checked during the roadworthy inspection will continue to function after the inspection, e.g. a brake light can stop functioning at any time after the inspection.
The vehicle complies with all of the Australian Design Rules (ADRs).

How long does a certificate remain current?

A roadworthy is considered 'current' if it was issued less than 30 days before you present it at VicRoads.  
Note: This is not a guarantee that a vehicle with a roadworthy certificate will necessarily continue to remain in a roadworthy condition for 30 days from the date the certificate was issued.

How Much Does a Roadworthy Certificate Cost?

The cost of getting a roadworthy can depend on the age, type and condition of a vehicle.

Roadworthy inspections start from $250.00 and the vehicle will be issued with either a certificate for a pass or a rejection report for a fail.

What if the vehicle fails to pass the first inspection?

If an item fails to meet the requirements, the vehicle tester will issue a rejection report.
You'll be given 7 days to repair or replace the rejected item/s and have them re-inspected.
Any repairs or replacements may be carried out at the workshop or another vendor.
There is a small fee for second inspections.
If more than 7 days goes by, another full inspection will be required at the full cost.